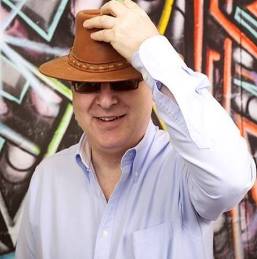 Stuart Haining
Entrepreneur, Businessman
Stuart Haining ACIB MCIM always gives highly practical advice in business based on his experience as an entrepreneur, innovator and strategist, having run a digital marketing agency that has successfully launched, supported and developed a wide range of businesses using hard won tricks of the trade and insights from the cutting edge of digital development. With his focus on what he knows will bring success, Stuart helps his readers navigate through hearsay and common mistakes, so that all your efforts will bear fruit in the most entertaining way.
He also has had a long-running love affair with an Aston Martin Vantage V8 – and he has used his sharp wit and really engaging enthusiasm to explain that in his book My Other Car is an Aston. A really fun book – and our first Bumper Bite-Sized Book.
A former banker turned marketeer, Stuart has worked on several world firsts – from running the UK's largest in-house loyalty magazine to managing a £20m advertising budget, with detours along the way into a leading-edge CRM project, re-inventing the infamous BarclaySquare mall into the model now familiar at Amazon, developing the first usable MP3 download service, and raising Venture Capital to launch a technology incubator before completing a Management Buy-Out and eventual sale to a PLC. He was singled out by Barclays CEO for his blue-sky approach and his books show you why. The range of books that Stuart has written and is writing is wide – and new volumes will be added showing that versatility.
SHARE YOUR EMAIL ADDRESS AND STAY UPDATED WITH LATEST RELEASES AND NEWS