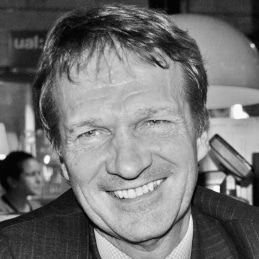 Paul Davies
Businessman
Before being a published writer and then a publisher, I gained a PhD in the novels of George Eliot – an ideal preparation for life in business as is no doubt obvious – and still regard her as the greatest prose writer in the English language, despite my best efforts. 
I am the founder of Bite-Sized Books a publishing company created to meet a need for short books, focused on how to be successful in business, public affairs and in life in general – less than an hour's reading written by people who reveal in a conversational style the secrets of their success. My theme is to provide "the antidote to UNREAD books."
My earlier business books, "What's This India Business?" and "New Business in India", were written to entertain as well as provide insights into doing business in and with India – a country of infinite exasperation and amazing energy. One of the first reviews commented on the insights and humour and especially liked the part about arriving at an Indian airport and being met by a chauffeur holding up an anagram of your name – because he had read the book just before his first visit and that was exactly what happened.
My own Bite-Sized Business Books, including "A More Effective Sales Team", "Developing a Business Plan", "Developing a Business Case", "Developing Personal Effectiveness in Business" and "Contract Management for Non-Specialists", are designed to be easy to read, straightforward introductions and solutions to usual business issues. They are based on experience over many years of developing and working with start-ups, small and medium enterprises and large corporations. 
With my George Eliot background I also write fiction – notably about corruption in the UK Civil Service which is fascinating, hidden, covered up and worthy of greater exposure. Alarming but true.
SHARE YOUR EMAIL ADDRESS AND STAY UPDATED WITH LATEST RELEASES AND NEWS