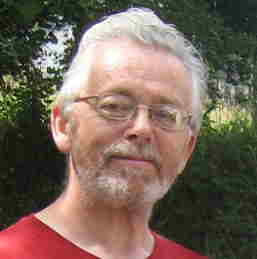 Walter Ellis
Journalist, Author
 Walter Ellis was born in Belfast in 1948. After a severely dislocated education, he became a journalist, working for the Irish Times in Belfast, Dublin and Brussels. Subsequently, after spending three years in Germany for the Observer, he joined the staff of the Financial Times, based in London, Amsterdam and Tel-Aviv, before switching for no good reason to the Sunday Telegraph and Sunday Times.
Married to an American artist, Louisa McCabe, he lived in New York from 2001 to 2015.
He has written several books, including a childhood memoir, The Beginning of the End; an excoriation of  élitism in higher education, The Oxbridge Conspiracy; and the sadly-named thriller (number one in Italy), The Caravaggio Conspiracy.
He now lives in Brittany, where he writes obituaries for The Times and comment for the political website reaction.life.
His son, Jamie, married to Stacey, is a record producer; his grandson, Eden, is a baby.
SHARE YOUR EMAIL ADDRESS AND STAY UPDATED WITH LATEST RELEASES AND NEWS