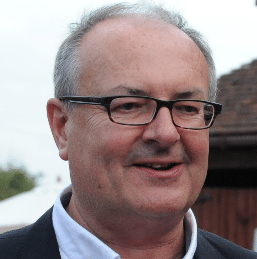 Richard Cribb
Businessman
With over 30 years' experience in Finance, IT and Commercial & Supplier Relationship Management, Richard has accumulated a vast amount of expertise in developing partnerships, creating supplier framework agreements and managing commercial negotiations to deliver some significant IT programmes in the UK and US for a FTSE 20 company.
Also responsible for developing the commercial structure for one of the first large multi-source IT programmes involving 5 global delivery partners, which supported the successful delivery of a critical and complex portfolio of projects.
More recently, he has undertaken a number of consulting and interim outsourcing assignments, supporting (exclusively) client-side or supply-side activities. Richard has also utilised his extensive business network to support Kindled Spirit, an anti-human trafficking charity (registered in the UK) supporting the victims of trafficking, especially children, primarily in India.
SHARE YOUR EMAIL ADDRESS AND STAY UPDATED WITH LATEST RELEASES AND NEWS