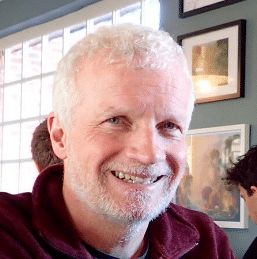 Phil Davies
Programmer
Phil has worked in IT for over thirty years, just over half of which has been as a project manager. He started out as an application programmer, progressed to systems analyst, then systems programmer, and finally via a sideways move into project management.
Phil has always felt disappointed with the prescribed standard project management approach. Traditional thinking concentrates on the project and project management, rather than the project manager and the management of staff, so he has developed a pragmatic and psychological approach to the role which is reflected in his writing.
Whichever industry sector you work in, being a project manager means dealing with people. Phil's professional qualifications are actually secondary to what he believes are fundamental to the job – getting the best from people. He believes the people with whom you work are, variously, intelligent or thick, funny or sad, inspired or set in their ways, challenging or accepting, easy-going or hard work, co-operative or bloody-minded, and finds he gets the best results by managing these people-traits first and projects second.
Phil has always been concerned with well being – and he has also written a book about his discovery of how to deal with what happened in his life and how he has adjusted to different demands and perspectives amongs the people around him. It's a searingly honest book about his struggles which he ahs generalised in a way that has proved so insightful for the book's readers and helped them come to terms with themselves.
And that mental journey was paralleled by what Phil calls his silver gap year when he and his wife went around the world for 9 months, taking a gap year of experience – and recorded in his Bite-Sized Book.
SHARE YOUR EMAIL ADDRESS AND STAY UPDATED WITH LATEST RELEASES AND NEWS