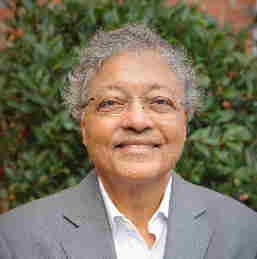 Mihir Bose
Journalist, Broadcaster
Mihir Bose, who was born in India but has lived in the UK for half a century, is an award-winning journalist and author. He writes and broadcasts on social and historical issues as well as sport for a range of outlets including the BBC, the Financial Times, Evening Standard and Irish Times. He has written more than 30 books and his most recent publication is Lion and Lamb, a Portrait of British Moral Duality. His books range from a look at how India has evolved since Independence, the only narrative history of Bollywood, biographies of Michael Grade, the Indian nationalist Subhas Bose, and a study of the Aga Khans.
Mihir was the BBC's first Sports Editor, and the first non-white to be a BBC editor. He covered all BBC outlets including the flagship Ten O'Clock News, the Today programme, Five Live and the website. He moved to the BBC after 12 years at the Daily Telegraph where he was the chief sports news correspondent but also wrote on other issues including race, immigration, and social and cultural issues. Before that he worked for the Sunday Times for 20 years. He has contributed to nearly all the major UK newspapers and presented programmes for radio and television and has edited several business publications.
Mihir was awarded an honorary doctorate from Loughborough University for his outstanding contribution to journalism and the promotion of equality. He has won several awards: business columnist of the year, sports news reporter of the year, sports story of the year and Silver Jubilee Literary award for his History of Indian Cricket.
Mihir lives in west London with his wife.
Mihir is a former chairman of the Reform Club and has recently been appointed to the Blue Plaques selection committee of English Heritage.
SHARE YOUR EMAIL ADDRESS AND STAY UPDATED WITH LATEST RELEASES AND NEWS