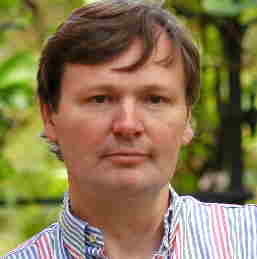 Marcus Gibson
Entrepreneur, Businessman, Author
In 2004 Marcus Gibson started Gibson Index Ltd, a company that has created a unique and comprehensive index of 70,000 high growth small and medium enterprises (SMEs) in the UK and he is probably the UK's No.1 expert on small companies, having researched and written many thousands of SME profiles over the past 40 years particularly of high growth companies. He has also covered UK innovation and academic enterprise during his periods working as a reporter and columnist for The Financial Times, The European and Daily Telegraph newspapers.
In addition Marcus has produced specialist reports for a wide range of institutions such as Universities UK, Nesta, Innovate UK, City of London Corporation, and the ground-breaking 'Whither NZ?', a report promoting future innovation policies that was commissioned by the Governor of the Bank of New Zealand.
Marcus has helped many a high potential business raise money, both formally and unofficially, and served on the board of a US venture capital firm, helping to put two UK firms on the AIM market.
Prior to this book Marcus has written two earlier books. In 1984, he wrote 'The Dictionary of the British Heritage' for Cambridge University Press, and in 2004, the best-selling 'Bootstrapping Your Business', with US software entrepreneur Greg Gianforte, CEO of RightNow Technologies Inc., based in Bozeman, Montana.
SHARE YOUR EMAIL ADDRESS AND STAY UPDATED WITH LATEST RELEASES AND NEWS