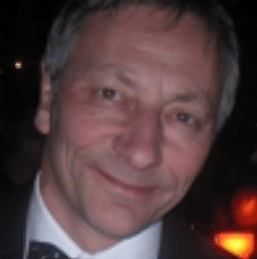 Ian Hucker
Businessman
Ian Hucker has over 34 years experience working in the Utility sector where he has managed major business change and IT Transformation programmes utilising a wide range of market leading technologies and delivery processes. He has also worked extensively with multiple offshore partners and has a proven track record of delivering projects on time and to budget.
Qualified in Management Studies, Ian has spent significant time developing multiple business cases, programme definitions and benefit realisation plans. Pretty much all of Ian's career has been spent managing change of one form or another, from working on major business change programmes to delivering IT programmes and projects of all different shapes, sizes and complexities. His venture into the world of outsourcing has been one of the biggest changes and most rewarding periods of Ian's career.
Ian's achievements include leading the team that won the 'Team of the Year' in the 2008 Utilities Week Achievement Awards and was a finalist in the British Computing Society (BCS) 'Project Manager of the Year' in the same year.
SHARE WITH US YOUR EMAIL ADDRESS AND STAY UPDATED WITH LATEST RELEASES AND NEWS