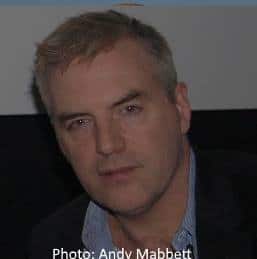 Donal MacIntyre
Journalist, Broadcaster
Donal MacIntyre is an Irish investigative journalist and in the Bite-Sized Public Affairs book, "Investigative Journalism Today: Speaking Truth to Power", he demonstrates the importance of the Channel 4/"Observer" Cambridge Analytica probe not least for confronting "the most significant threat to democracy in the last 50 years." Donal specialises in investigations, undercover operations and television exposés.
The risks of repeatedly going undercover have meant that MacIntyre has increasingly turned to presenting on films where his colleagues have undertaken the undercover work. He has also branched out into more traditional presenting roles, on weather phenomena and wildlife documentaries. In 2007 he directed the "A Very British Gangster"
In 2009, MacIntyre took part in "Dancing on Ice" where he was runner-up and in 2014, he participated in the first series of "The Jump" where he was also runner-up.
MacIntyre currently fronts the documentary series "Donal MacIntyre: Unsolved", which looks at unsolved cold cases such as abductions and murders, that MacIntyre and his team of experts try to shed new light upon.
SHARE YOUR EMAIL ADDRESS AND STAY UPDATED WITH LATEST RELEASES AND NEWS