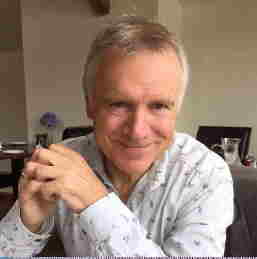 Barry Simner
Actor, Playwright, Screenwriter
Barry Simner was born near Epsom in Surrey. After failing the Eleven Plus he was educated at the local secondary modern before gaining a place at Surbiton Grammar School. From there he went to The Central School of Speech & Drama and became a teacher in several London schools before ending his career in 1987 as Head of English at The Pimlico School.
His first stage play was performed shortly after at The Salisbury Playhouse and his first TV play, 'Mixing It', aired the following year on Channel 4 with Art Malik in the lead. His stage version of the silent movie classic, 'The Cabinet of Doctor Caligari', opened at Nottingham playhouse before transferring to a successful run at The Lyric Theatre in Hammersmith.
Barry has written for some of television's most successful drama series including 'The Bill', 'Midsomer Murders' and Britain's first Asian soap, 'Family Pride'. He was co-creator and principal writer on ITV's hit series 'The Vice' and his critically acclaimed Irish Drama series, 'Single-Handed', won a Best Actor award for Stephen Rea. Barry was twice runner-up in the Arvon/Observer International Poetry Competition. He is an experienced creative writing tutor working for The Arvon Foundation, The Taliesin Trust as well as in universities, schools and colleges. For the last thirty years he has lived in Snowdonia where he was once a mountaineering instructor. He now has trouble climbing the stairs.
SHARE YOUR EMAIL ADDRESS AND STAY UPDATED WITH LATEST RELEASES AND NEWS