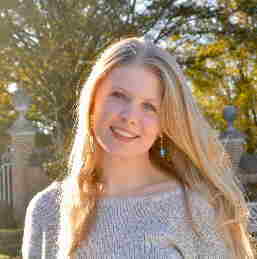 Katharine Williams
Academic
Katharine Williams recently graduated from the College of William & Mary in Williamsburg, Virginia where she double majored in English Literature and French.
Her English honors thesis focused on the role of hands in George Eliot's early fiction. As a William & Mary Honors Fellow, she received funding to study at the British Library and Wellcome Library for this project. Drawing on this research, Katharine presented at the George Eliot 2019 Bicentenary Conference in Leicester this July.
After spending a year teaching English in Annecy, France, Katharine hopes to continue exploring her fascination with nineteenth-century British literature and George Eliot in graduate school.
SHARE YOUR EMAIL ADDRESS AND STAY UPDATED WITH LATEST RELEASES AND NEWS