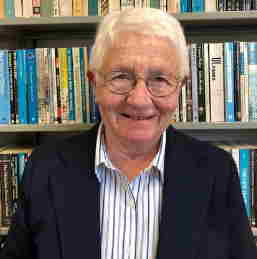 Constance Fulmer
Academic
Constance M. Fulmer is Professor of Victorian Literature and holds the Blanche E. Seaver Chair in English Literature at Seaver College, Pepperdine University in Malibu, California. Routledge has recently published her George Eliot's Moral Aesthetic: Compelling Contradictions, 2019.
She is working on an edition of primary sources related to Edith J. Simcox with Margaret E. Barfield. She and Margaret Barfield edited A Monument to the Memory of George Eliot: Edith J. Simcox's Autobiography of a Shirtmaker (Garland, 1998).
She has published several articles on George Eliot and on Edith Simcox and an annotated bibliography of George Eliot criticism (G.K. Hall). She serves on the board of the Victorian Interdisciplinary Studies Association of the Western United States and is active in the British Women Writers Association.
Her Ph.D. is from Vanderbilt University in Nashville, Tennessee. She has been at Pepperdine since 1990 and served as Associate Dean of Seaver College from 2007 to 2016 and for eight years as Divisional Dean.
Her article "Hints of Same-Sex Attraction and Transgender Traits in George Eliot's Characters" in George Eliot: Interdisciplinary Essays, edited by Jean Arnold and Lila Marz Harper, Palgrave, 2019, provides a more extensive treatment of the ideas she discusses here.
SHARE YOUR EMAIL ADDRESS AND STAY UPDATED WITH LATEST RELEASES AND NEWS