Welcome to our October 2023 newsletter
As a keen follower of Bite-Sized Books you'll have been anxiously waiting to hear what we're up to.
Well here goes…
On the business side of our business we've opened up our geographic reach with Barnes & Noble in the United States. Amazon already distribute for us there but, how shall we put it diplomatically, not everyone's a fan of Amazon. Our first B&N book is Ryan Bernsten's wonderful political travelogue – more of which later.
And we're venturing into audio books. We've been gobsmacked by the advances driven by AI in the text to voice book market. Have a listen to test passages on the https://deepzen.io website. And let us know what you think on our Twitter account @bite_sizedbooks.
Otherwise, we offer you some exciting new books which maintain our reputation for eclecticism. This month we have novels, poetry, travelogues, management, news media, television, and for good measure, the oil markets!
MORSE, LEWIS, ENDEAVOUR AND OXFORD – AFTER FOUR DECADES IS THIS THE END OF THE ROAD?
Fans of our favourite copper will already know the last 3 episodes will be broadcast on ITV this month.
Cue MORSEFEST – our 4th March evening event in Oxford to celebrate everything 'Morse' with a 2-hour programme attended by over 200 fans.
Former BBC producer John Mair, and co-editor of our Morse book, brought together on stage contributors that included John Thaw's daughter Abigail Thaw, actor Anton Lesser and others to reminisce about the series' 36 years on our screens. BBC's Geraldine Peers ably anchored the evening.
Prior to the event our book's co-author Heidi Rickard of https://www.oxfordwalkingtours.com took groups around the Morse Oxford filming locations.
A glimpse of the evening: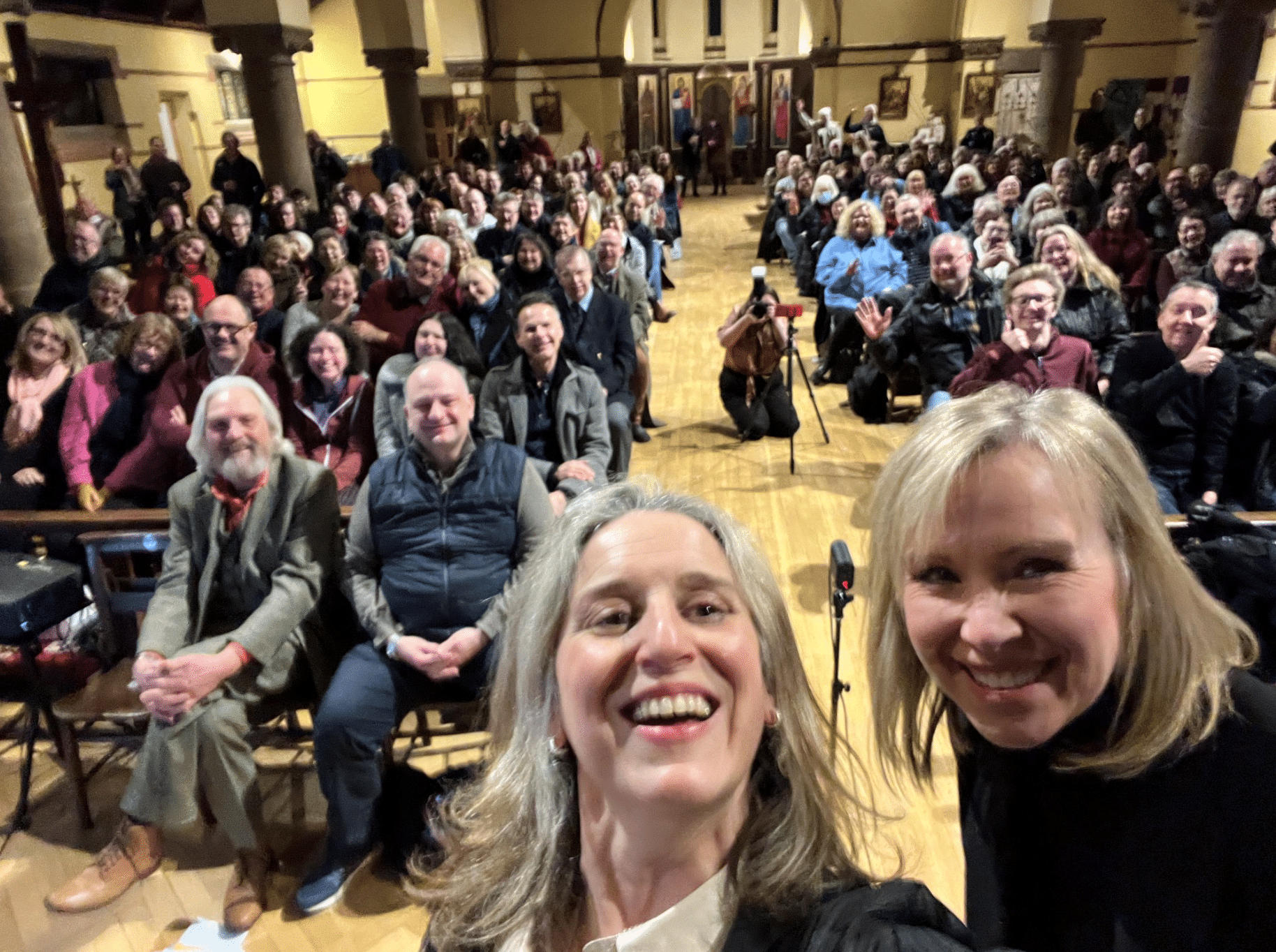 And here's the updated 2023 edition of Morse, Lewis, Endeavour – After Four Decades is This the End of The Road?  If you love Morse this is a must. 
Buy on Amazon:  https://tinyurl.com/2jhj53rz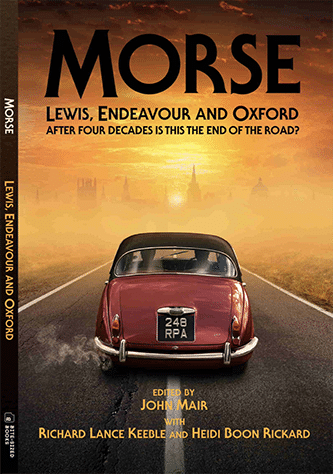 IT TAKES A GIRL – ATIMA SRIVASTAVA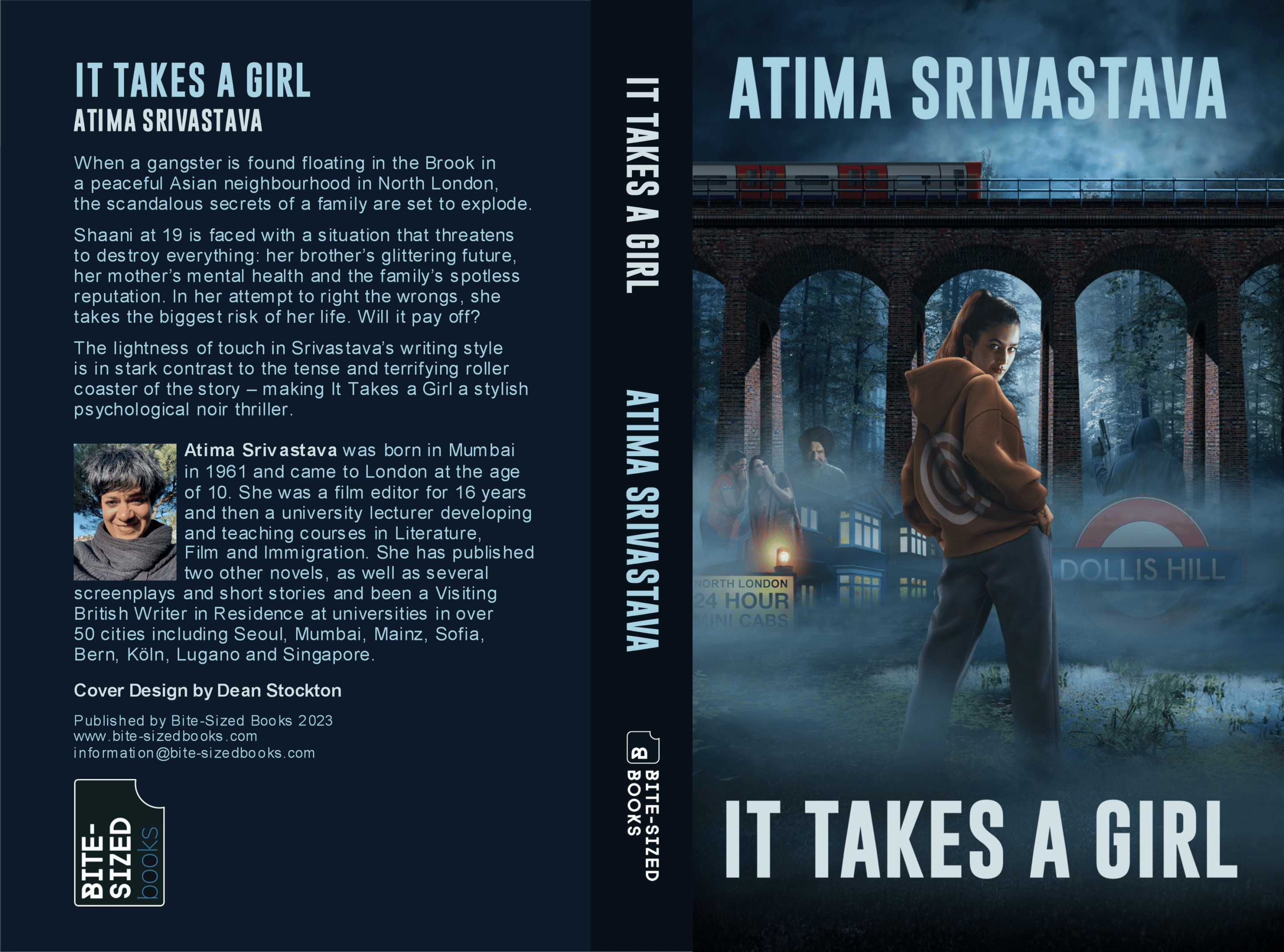 A really gripping novel by Atima Srivastava that 'lifts the lid' on the north London Asian community.  Essentially, it's a dark thriller as well as a story where a young teenage female, Shaani, saves the day. 
When a gangster is found floating in the Brook in a peaceful Asian neighbourhood in North London, the scandalous secrets of a family are set to explode.
Shaani at 19 is faced with a situation that threatens to destroy everything: her brother's glittering future, her mother's mental health and the family's spotless reputation. In her attempt to right the wrongs, she takes the biggest risk of her life. Will it pay off? 
The lightness of touch in Srivastava's writing style is in stark contrast to the tense and terrifying roller coaster of the story – making It Takes a Girl a stylish psychological noir thriller.
Atima Srivastava was born in Mumbai in 1961 and came to London at age 10. She was a film editor for 16 years and then a university lecturer developing and teaching courses in Literature, Film and Immigration. She has published two other novels, as well as several screenplays and short stories and been a Visiting British Writer in Residence at universities in over 50 cities including Seoul, Mumbai, Mainz, Sophia, Bern, Koln, Lugano and Singapore.
BUY ON AMAZON – https://tinyurl.com/45j9ya6w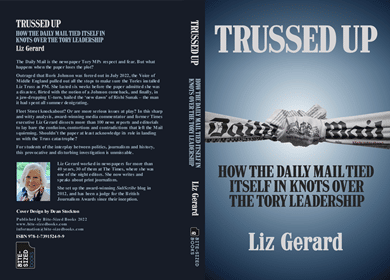 At the risk of never getting our books reviewed by the Daily Mail again, we bring you Liz Gerard's hilarious new book; TRUSSED UP.  In it, Liz chronicles how The Daily Mail tied itself in knots over the Tory leadership – from the demise of Johnson, through the catastrophe of Truss, ending in Sunak's coronation.
The Daily Mail is the newspaper Tory MPs respect and fear. But what happens when the paper loses the plot? Outraged that Boris Johnson was forced out in July 2022, the Voice of Middle England pulled out all the stops to make sure the Tories installed Liz Truss as PM. She lasted six weeks before the paper admitted she was a disaster, flirted with the notion of a Johnson comeback, and finally, in a jaw-dropping U-turn, hailed the 'new dawn' of Rishi Sunak – the man it had spent all summer denigrating.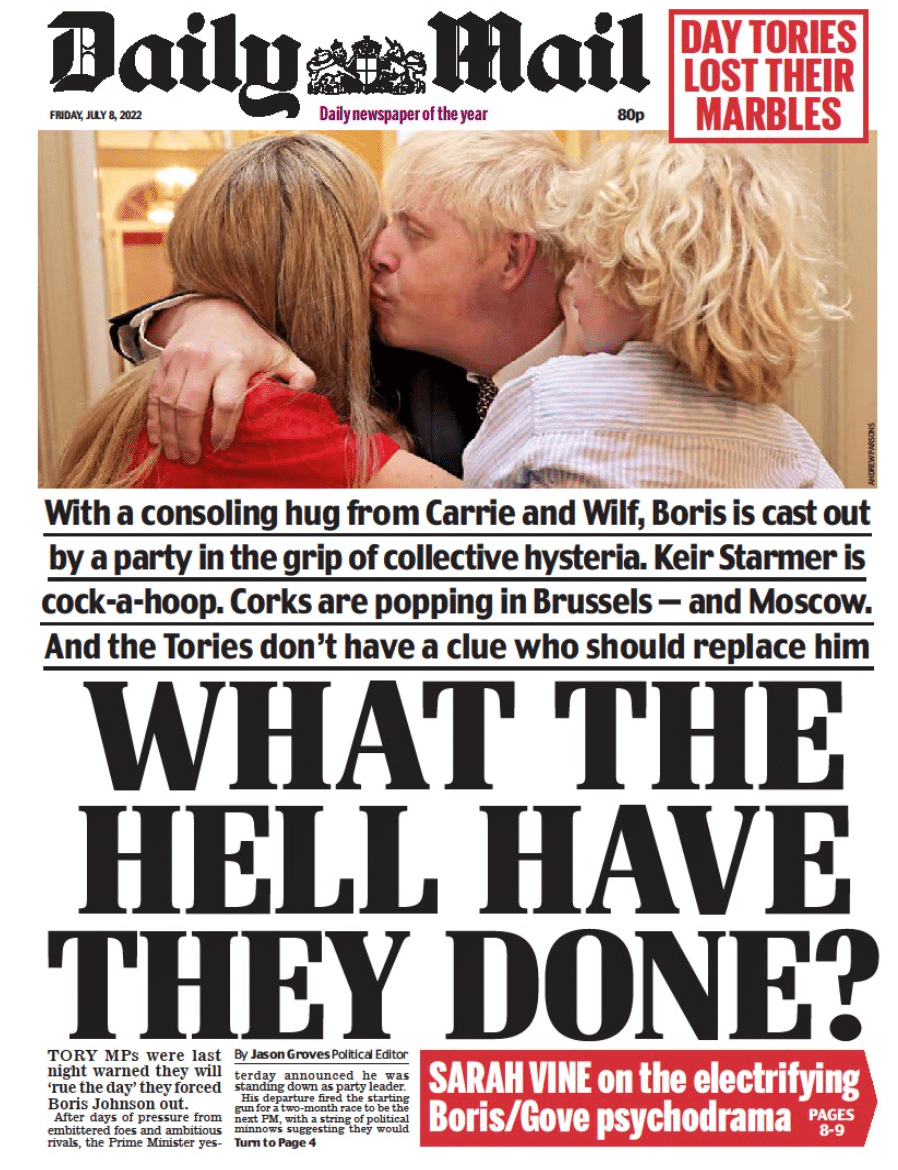 Fleet St knockabout? Or are more serious issues at play? In this sharp and witty analysis, award-winning media commentator Liz Gerard dissects more than 500 news reports and editorials to lay bare the confusion, contortions and contradictions that left the Mail squirming. Shouldn't the paper at least acknowledge its role in landing us with the Truss catastrophe? Especially now amid current media talk of a Liz Truss comeback.
For students of the interplay between politics, journalism and history, this provocative and disturbing investigation is unmissable.
BUY ON AMAZON –  https://tinyurl.com/3x9zs4nc
THE RETURN TO REASON SERIES
EDITED BY DAVID ERDOS
 BOOK 1
THE POEM IS PART OF THE EYE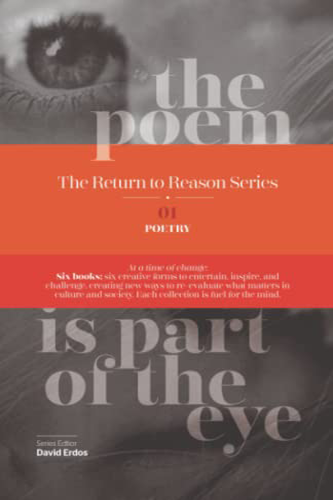 Don't ever believe anyone who says publishing poetry is easy!  
This book, The Poem is Part of the Eye is finally published after a year's work by the super-patient and very capable series Editor, David Erdos.
Why so long?  Simply because of the complexity of bringing together 30 new and established poets and dealing with the challenge of typesetting 109 of their quirky layouts. 
The series comprises six books across the written forms, each aimed at drawing new readers towards mediums they may not be familiar with, or with which they have not previously chosen to engage.  
The array of new and established writers, photographers and artists contained within each book each create work dedicated to the discovery of exciting new perspectives on the world, which raise startling new ideas and fresh points of discussion. At a time where we have been defined and diverted from the life we used to know, this special series of books attempts to create a new standard by which we can measure the changing world around us, elevating different forms of art and expression into active parts of the day. Each piece seeks and challenges your own responses and experience with a multitude of voices, calling out to you, in acts of soulfulness and solidarity. To fully understand reason each one of us needs to be wise.
In this first book, THE POEM IS PART OF THE EYE, series editor, David Erdos has chosen work from a range of new and established contemporaries to create a poetry volume unlike any other, with poems that define the search for reason and new artistic modes and in pieces that are both accessible and elusive. The poetics within our experience are as vital as the poems composed from it, as evidenced by the inclusion of acclaimed poets Robert Montgomery, Michael Horovitz, Pete Brown, Cat Catalyst, Niall McDevitt, John Haney, Jan Herman, Malcolm Ritchie, and a number of new female voices each seeking to make a prize of the page. The idea is for these books to prime your bag, hand and pocket. They are power packs for perception, with which you can find your own rhyme.
BUY ON AMAZON – https://tinyurl.com/yc77x9sm
50 STATES OF MIND – A JOURNEY TO REDISCOVER AMERICAN DEMOCRACY
– RYAN BERNSTEN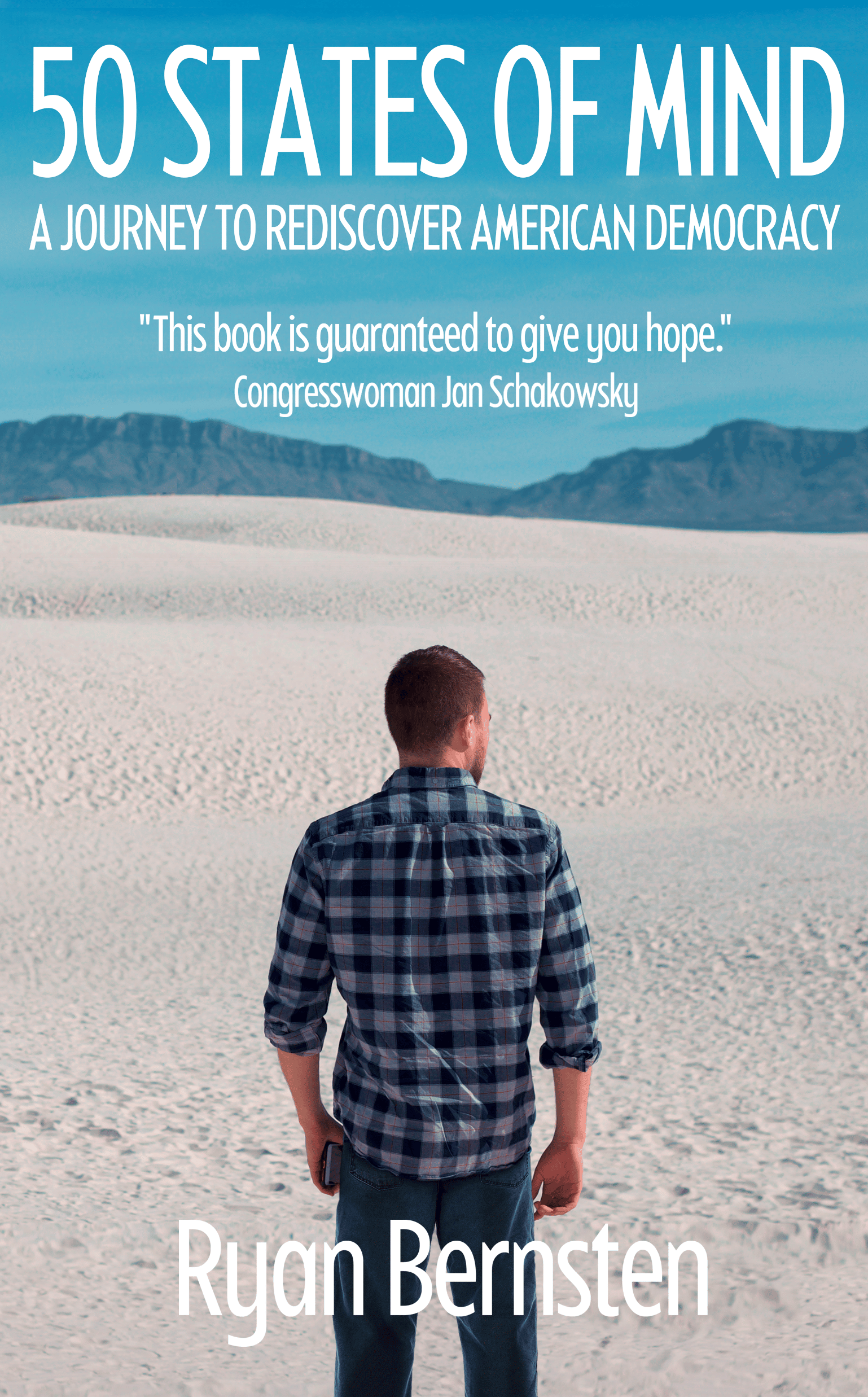 Congresswoman Jan Schakowsky of Illinois says it better than we can:
"If you are sadly convinced that our country is hopelessly divided along political and cultural lines, then I strongly urge you to read this book that is guaranteed to give you hope. Ryan Bernsten takes us on a journey to listen to the voices of Americans you are unlikely to have met. While talking to folks in big, medium, and tiny towns, he quickly dumped all preconceptions and stereotypes. Ryan says he is 'no Mr. Rogers', but he has been in enough neighbourhoods to see 'the goodness of people.' He thinks it would be wise to broaden your travel choices. Get some hints from his book."
Bernsten undertook a 23,000-mile journey through all 50 states of his home country to answer the question: Is America as divided as it seems? 50 States of Mind: A Journey to Rediscover American Democracy is a work of travel nonfiction in the style of Alexis de Tocqueville that takes readers on a long and winding journey through all 50 states to explore the complexities of today's America. Leading with the desire to listen and overcome preconceived notions, 50 States of Mind asks how to infuse humanity and nuance back into political conversations to keep democracy strong.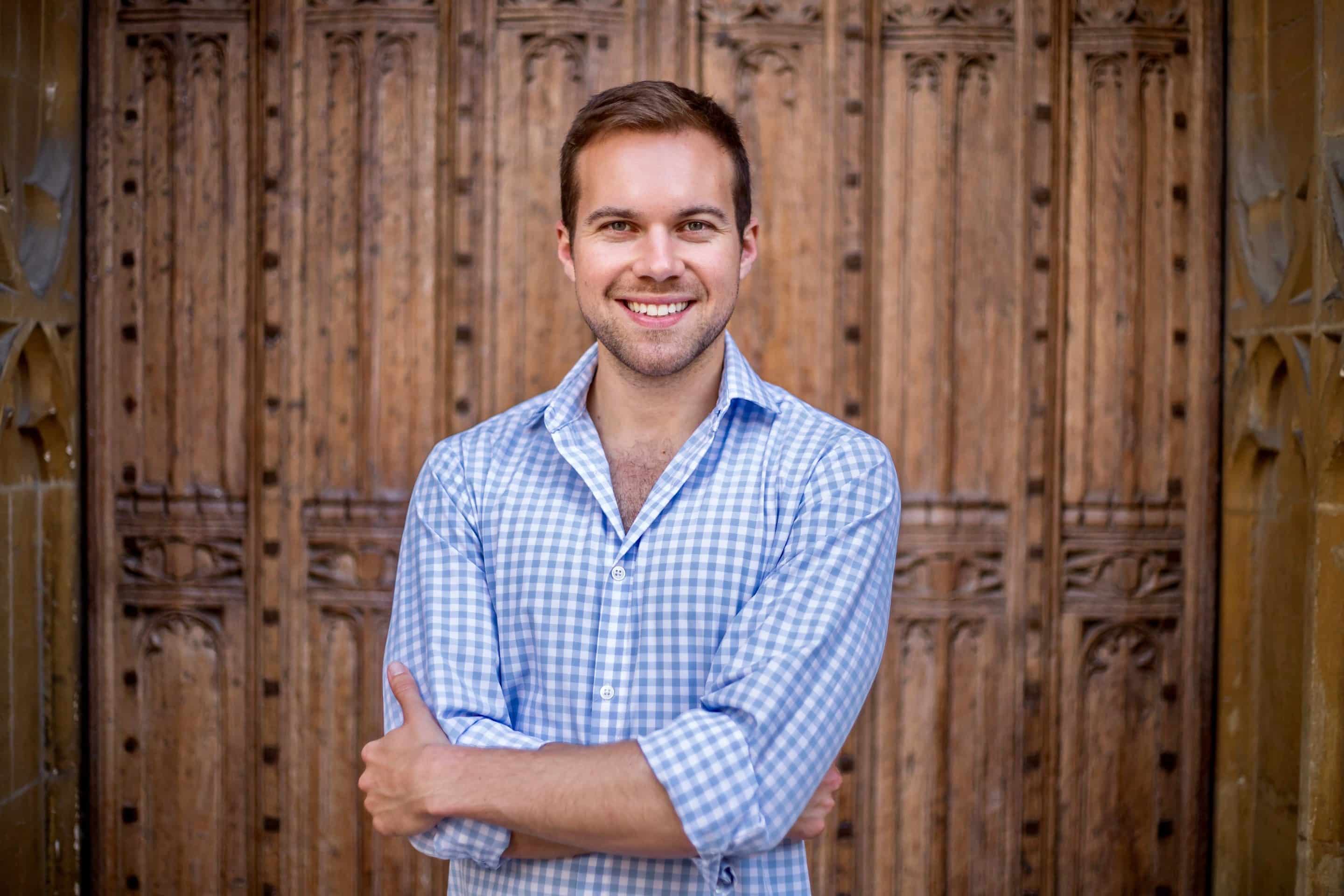 "I wanted to see for myself what was happening across America," Bernsten says. "I was so inspired by problem-solving leaders of towns, non-profits, and small businesses across the country who are actively trying to improve their communities. You couldn't tell by watching the news or scrolling, but there's a lot to be optimistic about in America."
Through humorous encounters, vivid storytelling, and insightful commentary, Bernsten highlights the common thread of humanity in the Americans he meets across the country as he reflects on what it means to be American. Ultimately offering a hopeful vision for the future of America, 50 States of Mind is a must-read for anyone interested in better understanding the complexities of American democracy.
"Getting out of your bubble to travel and listen is powerful," Bernsten adds. "I can say with certainty that there is far more that unites us than divides us."
Ryan's book – now on pre-order at Barnes & Noble https://tinyurl.com/5n84cafd
and on Amazon https://tinyurl.com/bdh6twvy will be published in the UK on 28th March
THE POWER OF MANAGEMENT
– MCMASTER & BROWN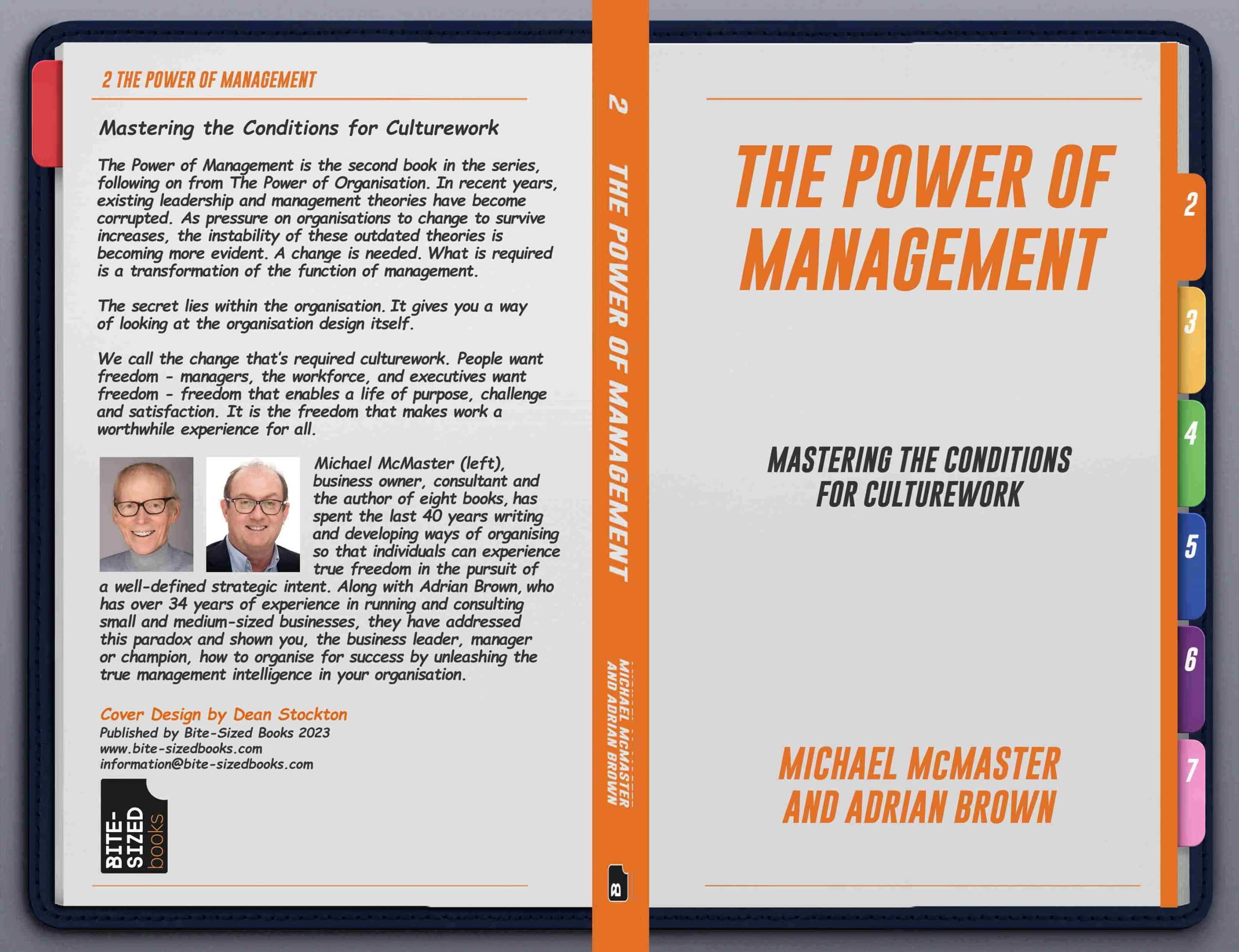 Business books aren't everyone's 'cup of tea' – but we do encourage you to read this one and start to collect the series. If you run any size of organisation this will give you fresh thinking and impetus. Your publishers Julian and Paul are both entrepreneurs at heart and we thought we knew it all. But this book genuinely surprised us.  The full 7 book series will be published throughout the year, and we can't wait.
The Power of Management is the second book in the series, following on from The Power of Organisation. In recent years, existing leadership and management theories have become corrupted. As pressure on organisations to change to survive increases, the instability of these outdated theories is becoming more evident. A change is needed. What is required is a transformation of the function of management.
The secret lies within the organisation. It gives you a way of looking at the organisation design itself. 
We call the change that's required culturework. People want freedom – managers, the workforce, and executives want freedom – freedom that enables a life of purpose, challenge and satisfaction. It is the freedom that makes work a worthwhile experience for all.
Michael McMaster, business owner, consultant and the author of eight books, has spent the last 40 years writing and developing ways of organising so that individuals can experience true freedom in the pursuit of a well-defined strategic intent. Along with Adrian Brown, who has over 34 years of experience in running and consulting small and medium-sized businesses, they have addressed this paradox and shown you, the business leader, manager or champion, how to organise for success by unleashing the true management intelligence in your organisation.
BUY ON AMAZON – https://tinyurl.com/5f33cmkz
ELECTRIFYING THE TITANIC – THE SHIPWRECK OF INDUSTRIAL CIVILISATION
– WILLIAM OPHULS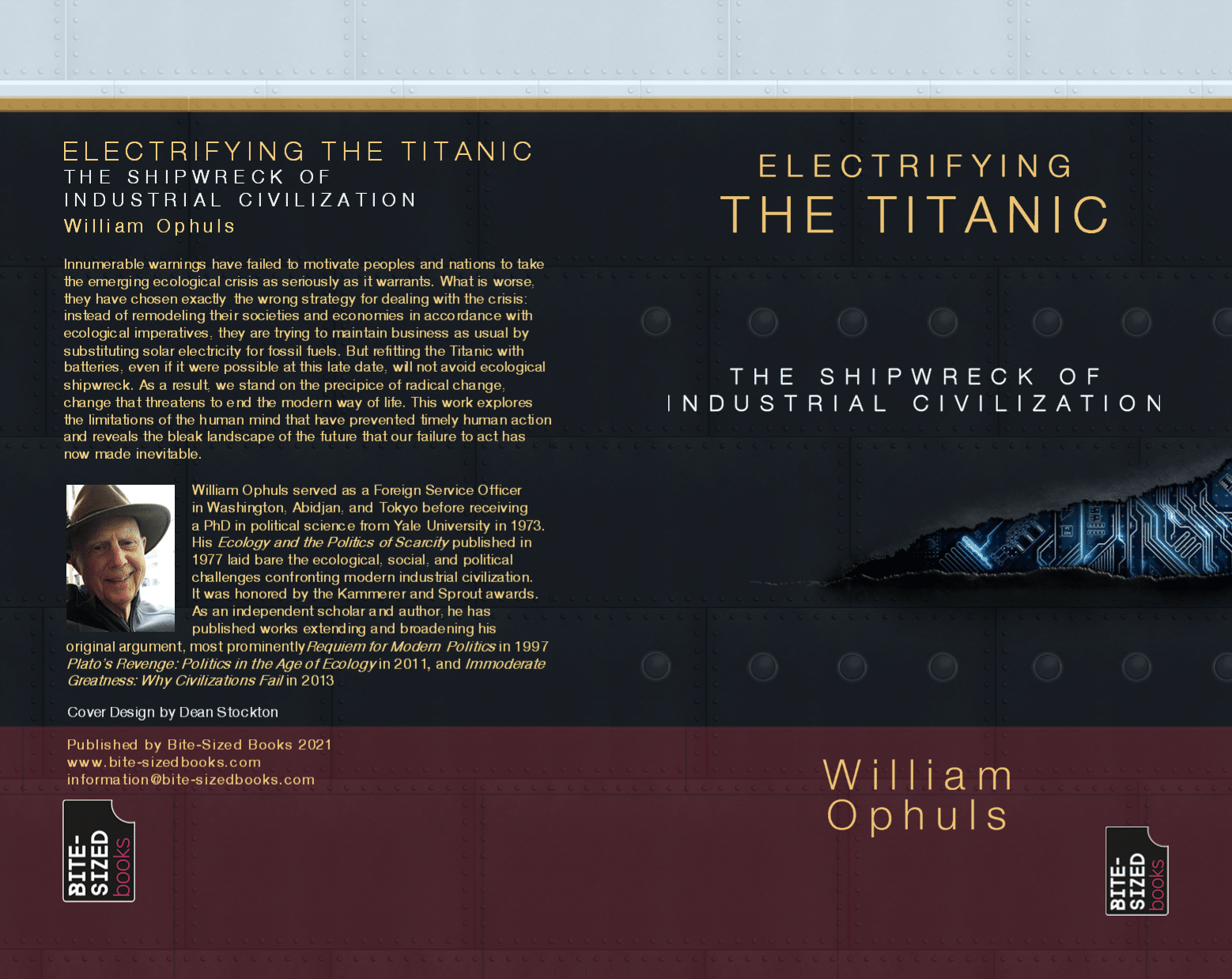 We're pleased to report that this book has become a best seller!  
It's a well-written new perspective on how we will adapt to the consequences of climate change. So much has been written on the subject, but the thinking here is unusual and adds to our collective knowledge. 
William's fascinating book reflects upon the fact that, in his own words, "we stand on the precipice of radical change, change that threatens to end both the modern way of life and the long period of relative peace since the end of World War II."
Ophuls writes, "Innumerable warnings, growing increasingly dire as the years have rolled by, have failed to motivate peoples and nations to take the emerging ecological crisis as seriously as it warrants. What is worse, they have chosen exactly the wrong strategy for dealing with the crisis: instead of remodelling their societies and economies in accordance with ecological imperatives, they are trying to maintain business as usual by substituting solar electricity for fossil fuels. But refitting the Titanic with batteries, even if it were possible at this late date, will not avoid ecological shipwreck."
Buy the book on Amazon here:  https://tinyurl.com/3btzk86n
OIL DORADO (UPDATED 2023 EDITION) – EDITED BY JOHN MAIR, ANDREW BECK, AND RICHARD LANCE KEEBLE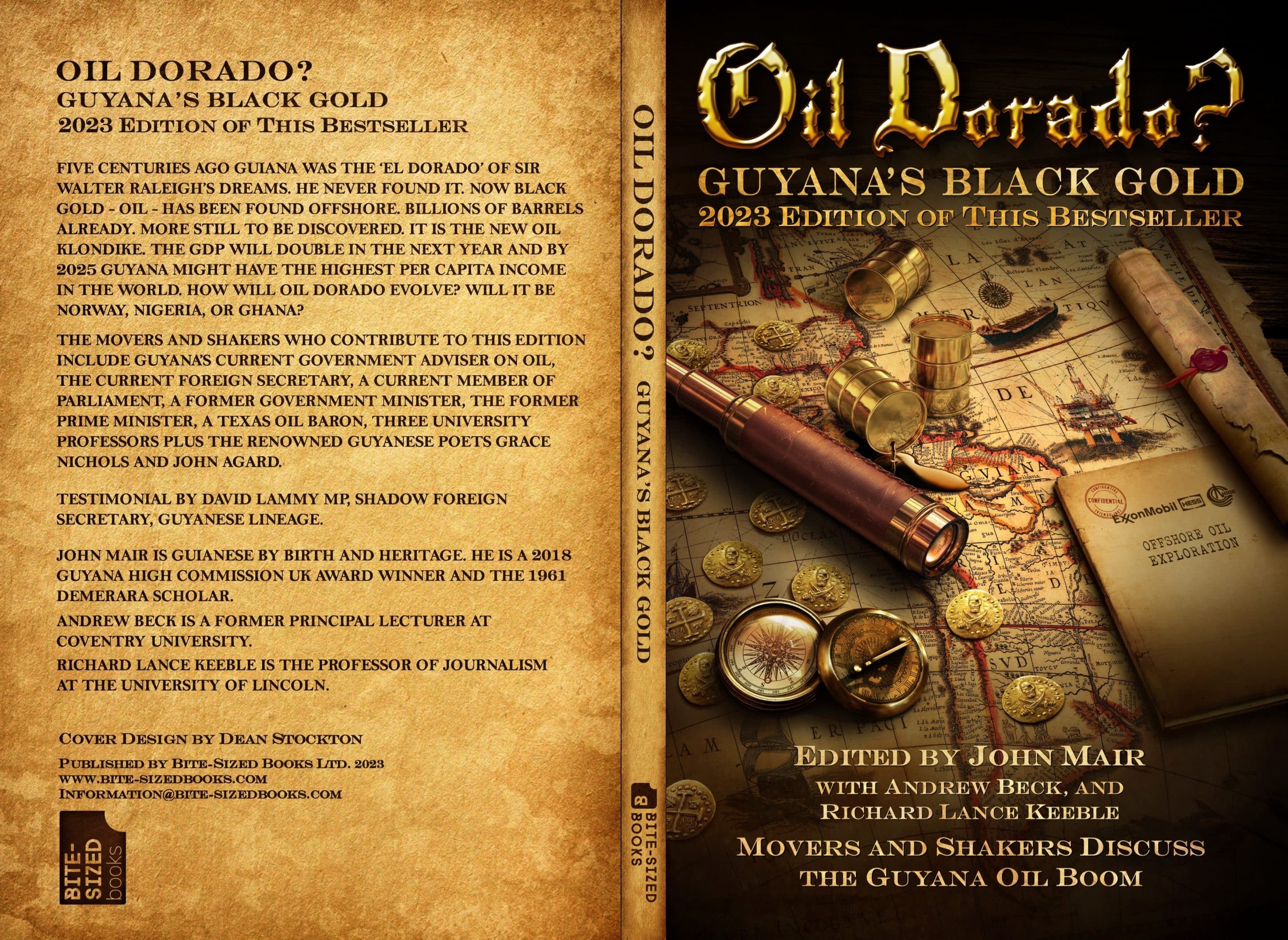 We know most of you are interested in the economy of Guyana.
You're not?  Well hold on. Massive oil finds there are not only changing Guyana's economy, they could make Guyana one of the most important oil producers in the world.
All we can suggest is that you pop this one on your bedside table – and dip in occasionally.  It's a modern-day Klondike story which gives an interesting take on what unexpected wealth can do to the people and society of a country.
BUY ON AMAZON – https://tinyurl.com/2p8bwbjh
THE HAWK AND THE HYENA – WHAT REALLY HAPPENED TO THE SERPENT?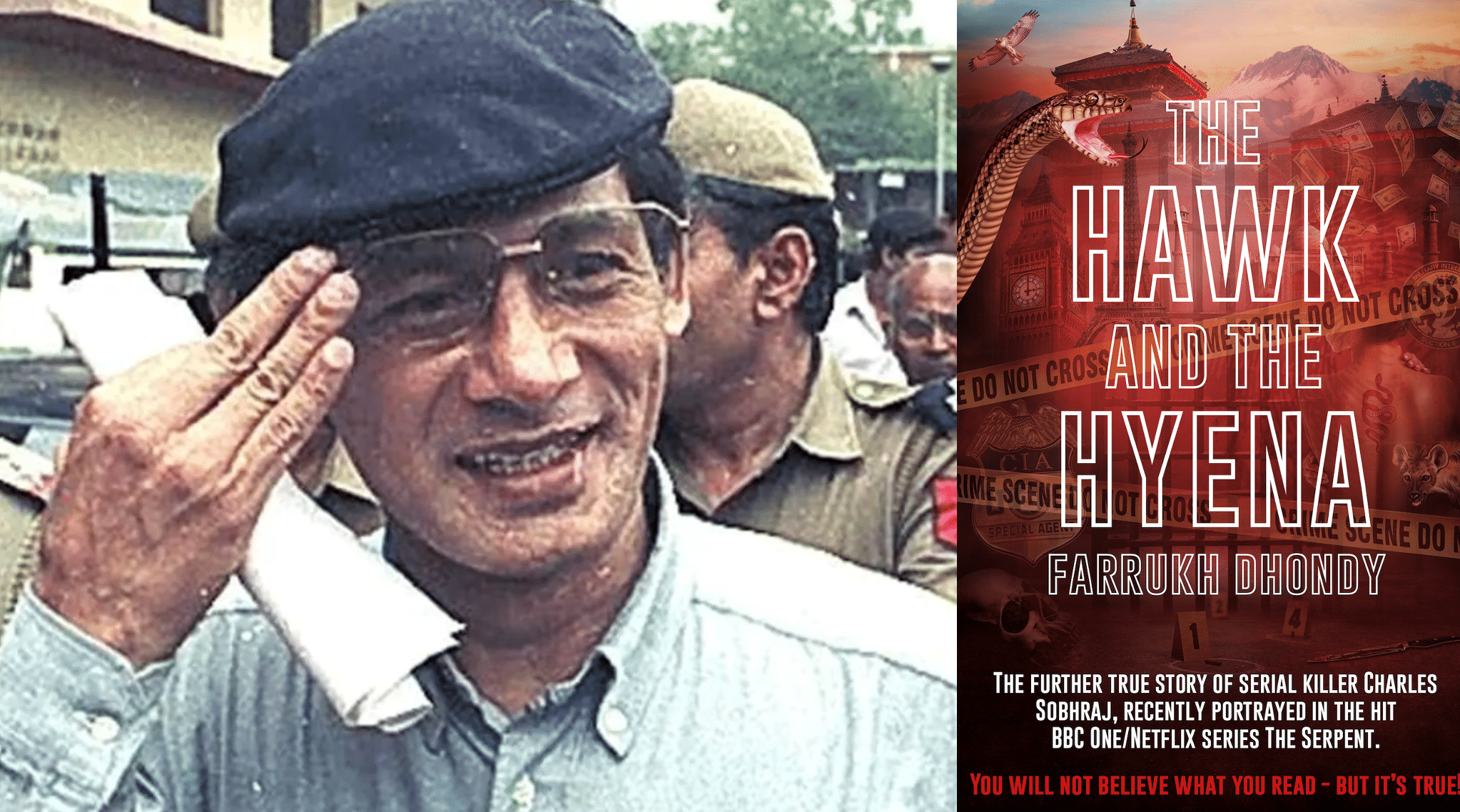 The Serpent, Charles Sobhraj, is just recently out of prison – so keeping this continuing saga hot news.
Author Farrukh Dhondy's Hawk and Hyena: What Really Happened to the Serpent? is a blockbuster that carries forward the story of serial killer Charles Sobhraj, the subject of the 2021 Netflix/BBC 8-part mini-series. 
Available on Amazon here:  https://tinyurl.com/3bpzjfc8
THE WADHURST WAY – PEARLS OF BIZ-DOM FROM THE MOUTH OF ST ALBANS' INSIGHT-TASTIC EXECUTIVE COACH – GEOFFREY WADHURST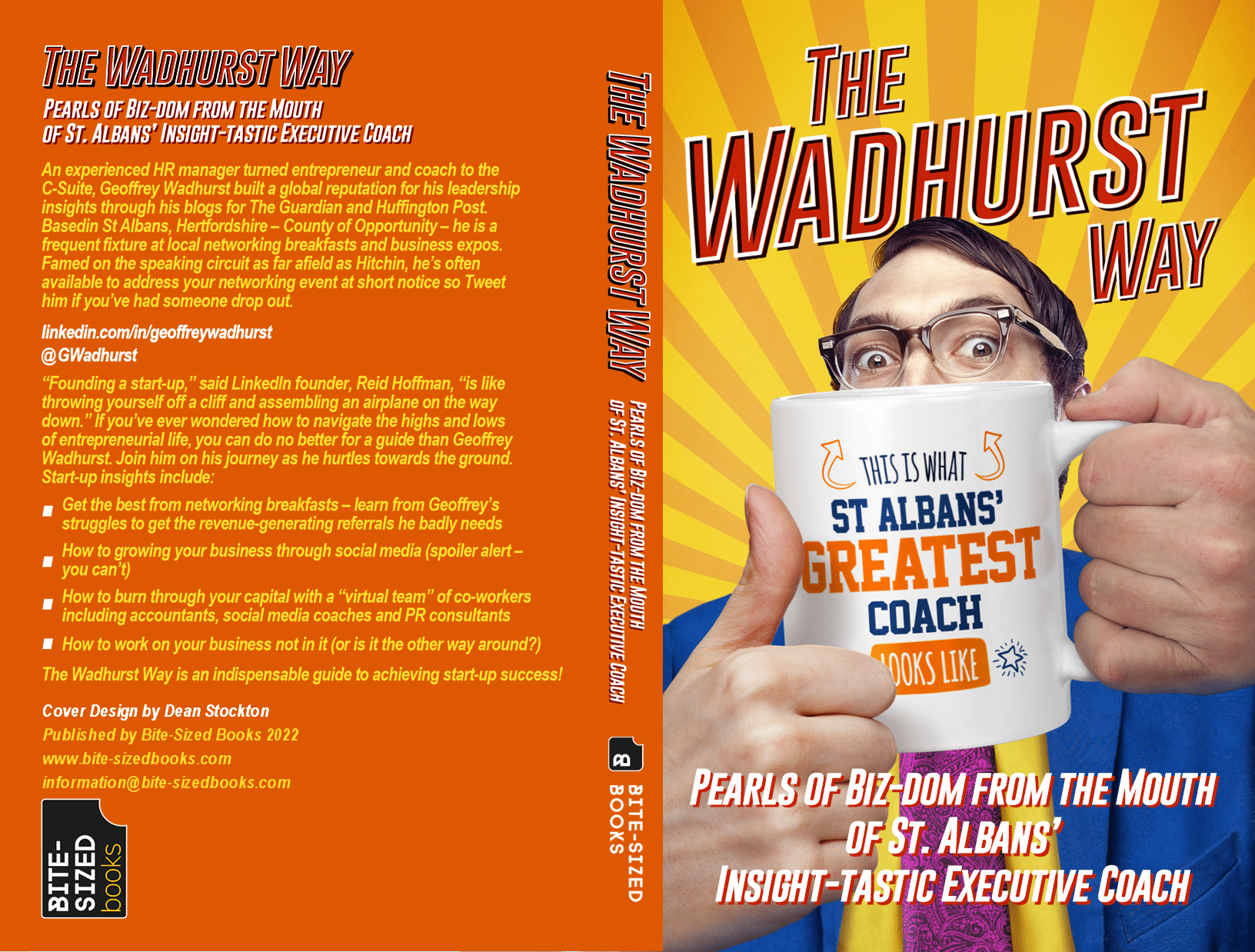 This cheeky little number is our first foray into the world of comedy books. We can't say who wrote it as that would spoil the game. Suffice to say that Geoffrey Wadhurst is the author's fictitious creation; a hapless Walter Mitty in the mould of Alan Partridge.
If you're old enough to remember 'Beachcomber' or you're a fan of Brian O'Nolan then you'll get the tone of the humour. Before the book was written Geoffrey Wadhurst was a long running 'blogger' with the Guardian and on Huffington Post. So he has an enthusiastic fan base already and this book will surely elevate him to even giddier heights of stardom. 
Available on Amazon here:  
https://tinyurl.com/ytebvuvy
THE RADICAL NEW THEORY OF GRAVITY – DISRUPTING OUR UNDERSTANDING OF OUR PLACE IN THE COSMOS – JAN LOEBER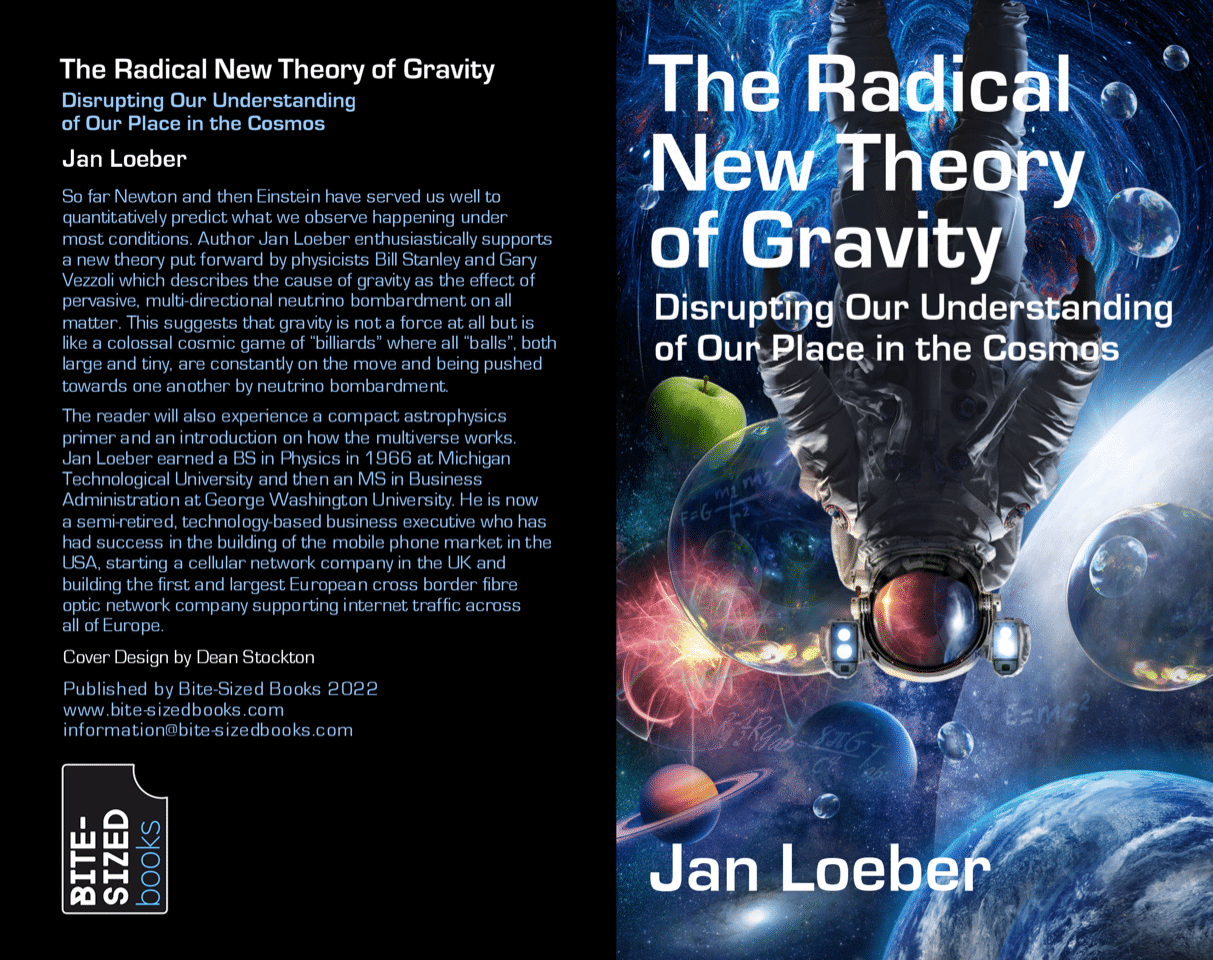 Despite Author Jan Loeber is a very credible physicist and business executive who rose to very senior levels in one of the world's top mobile companies.  
Here he's helpfully explaining the work completed by physicists Bill Stanley and Gary Vezzoli which describes the cause of gravity as the effect of pervasive, multi-directional neutrino bombardment on all matter. This suggests that gravity is not a force at all but is like a colossal cosmic game of "billiards" where all "balls", both large and tiny, are constantly on the move and being pushed towards one another by neutrino bombardment.
Available on Amazon here: 
https://tinyurl.com/pzpaes2f
CHINA'S UKRAINE DILEMMA – 
THE SHAPING OF A NEW WORLD ORDER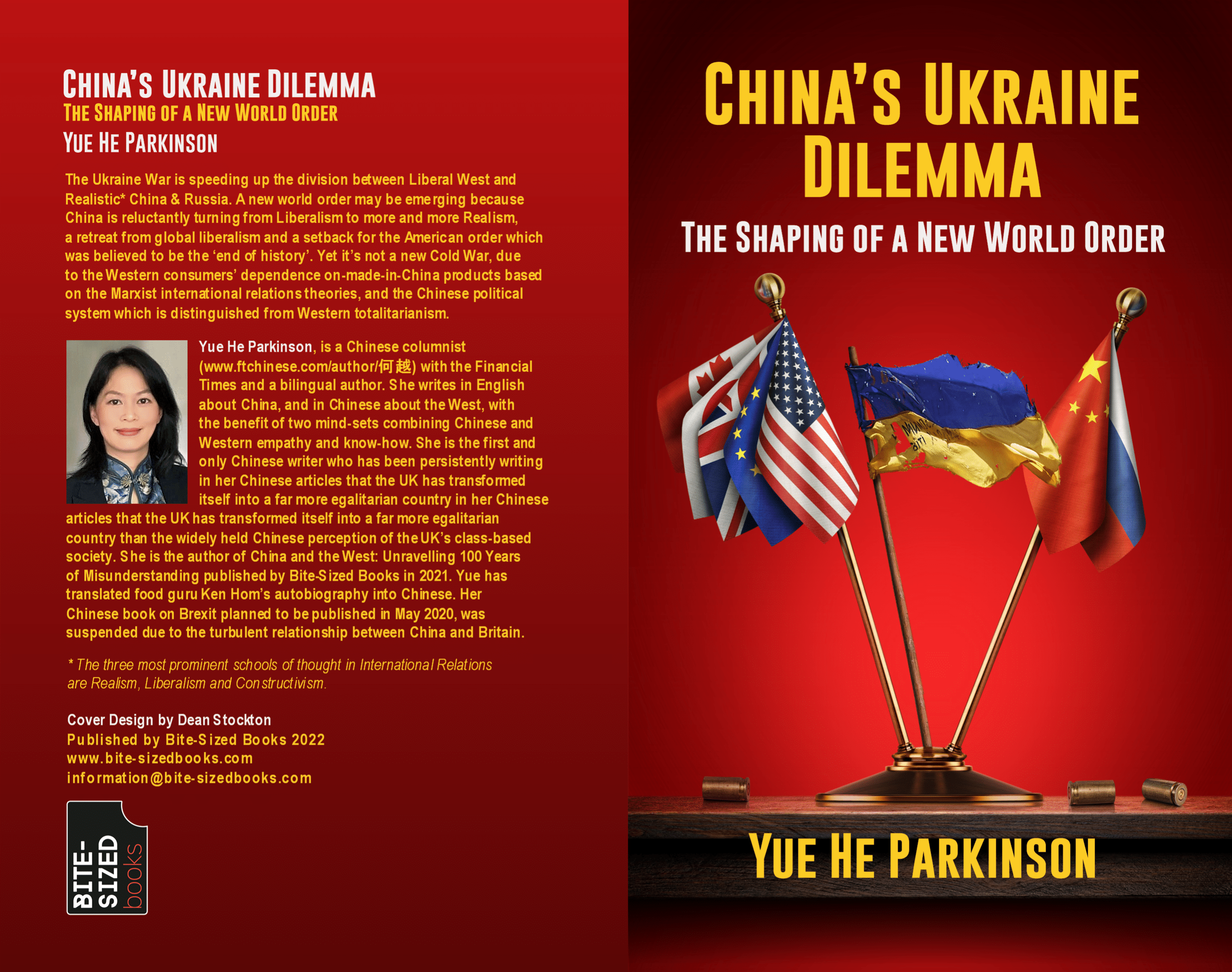 Yue Parkinson's second book with us is as intelligent and well-informed as it is topical. Yue is the Financial Times China columnist based in the UK. She combines a deep understanding of the culture and politics of China and the of the 'West' having lived within both political systems. Her viewpoint is admirably neutral and based upon factual information rather than any third-party moral or populist influences.
Buy the book here:  https://tinyurl.com/ut356v9c
THE POWER OF ORGANISATION
ENABLING MANAGERS TO COORDINATE ACTIONS THAT PRODUCE EXTRAORDINARY INNOVATION AND RESULTS FOR THE INTELLIGENCE ERA AND BEYOND
MCMASTER & BROWN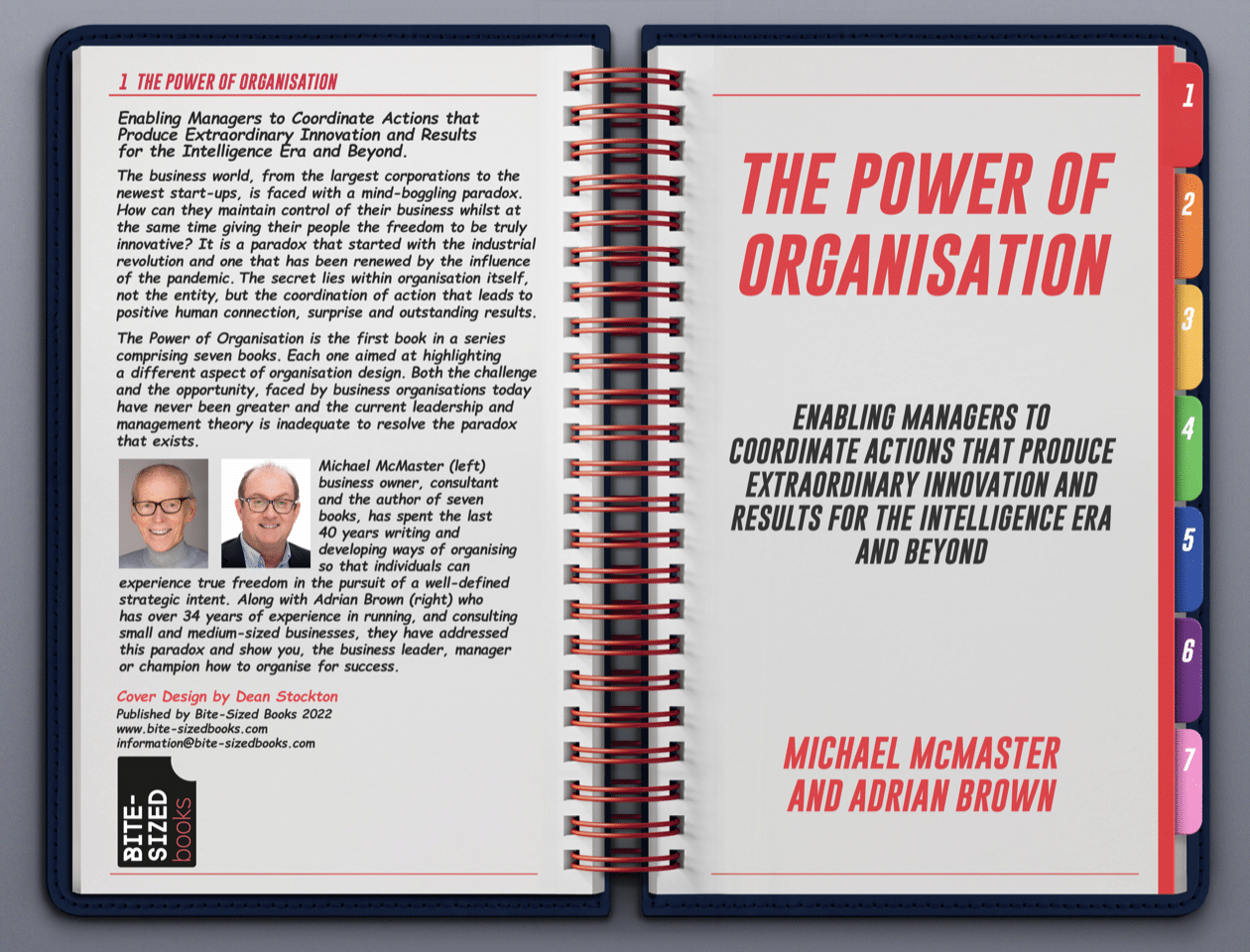 Mike McMaster and Adrian Brown may be too humble to agree, but in terms of management gurus, they're up there with Bain & Co, McKinseys, BCG and the like.
This first book – The Power of Organisation – Enabling managers to coordinate actions that produce extraordinary innovation and results for the Intelligence Era and beyond – is part of a 7-book series.  Essential reading for anyone running a company.
Available on Amazon here:  https://tinyurl.com/45h38kx4
 
Learn more about the McMaster & Brown organisation here: https://www.mcmasterbrown.com
TEN OXFORD AUTHORS, TEN LITERARY WALKS – EDITED BY JOHN MAIR, RICHARD LANCE KEEBLE, PETER TICKLER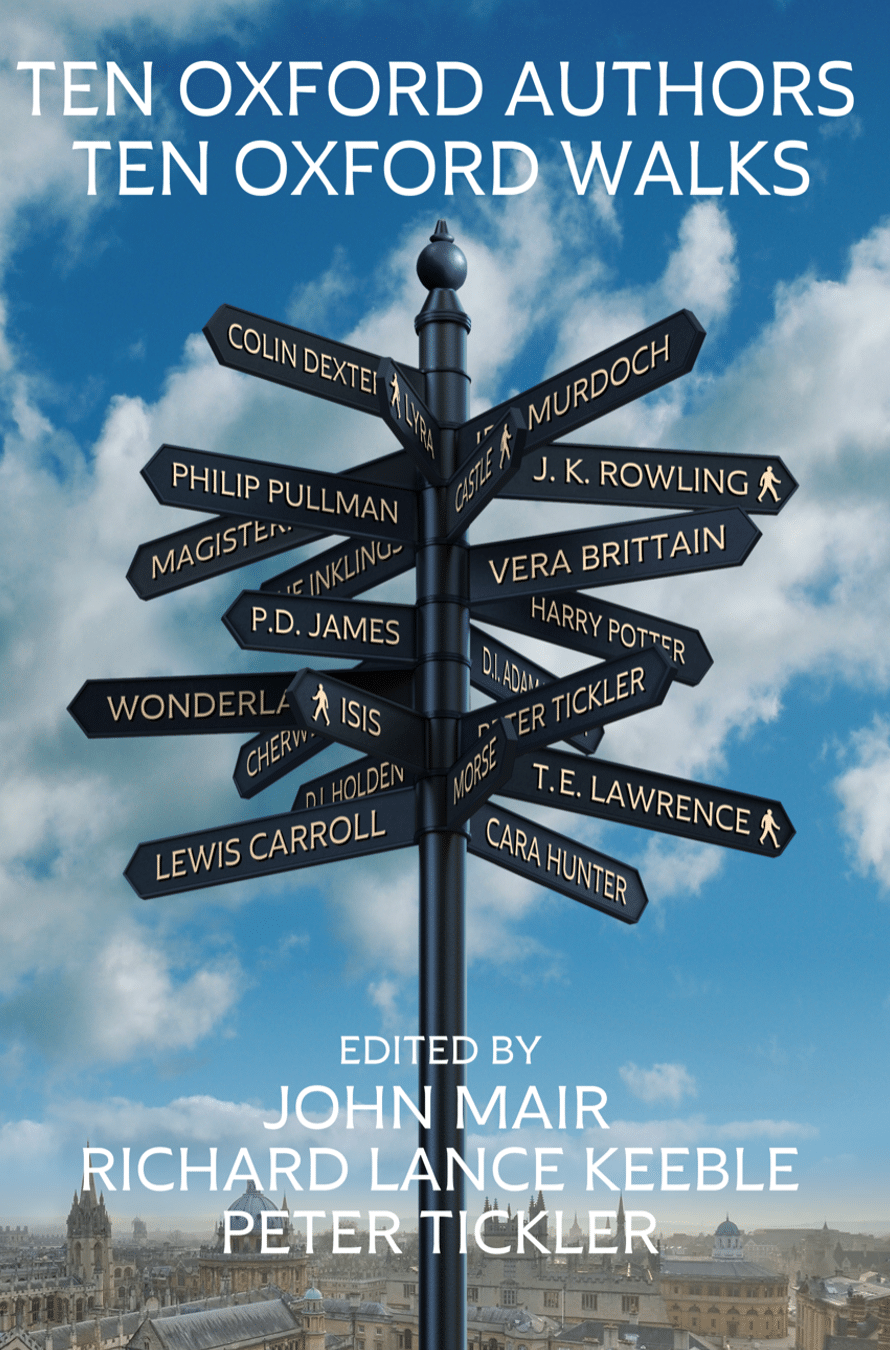 Ten Oxford Authors, Ten Literary Walks explores the Oxford – real and imagined – of ten (in reality eleven) Oxford authors and their characters.
They range from Inspector Morse to Harry Potter and Alice in Wonderland; from Philip Pullman to P. D. James, Lawrence of Arabia (and Oxford) and Cara Hunter's best-selling D. I. Fawley. Visit places in the City of Dreaming Spires of significance to them.
Follow in their footsteps. All were born, lived or imagined in Oxford. For some, like Morse, 'gown' was pre-dominant; for others, like Pullman's Lyra and Hunter's Fawley, 'town' was more important. Immerse yourself in their worlds.  
Buy the book here: https://tinyurl.com/kykju9wy
EDEN IS BURNING – WHAT NEXT FOR THE NHS? – PETER MCLARDY SMITH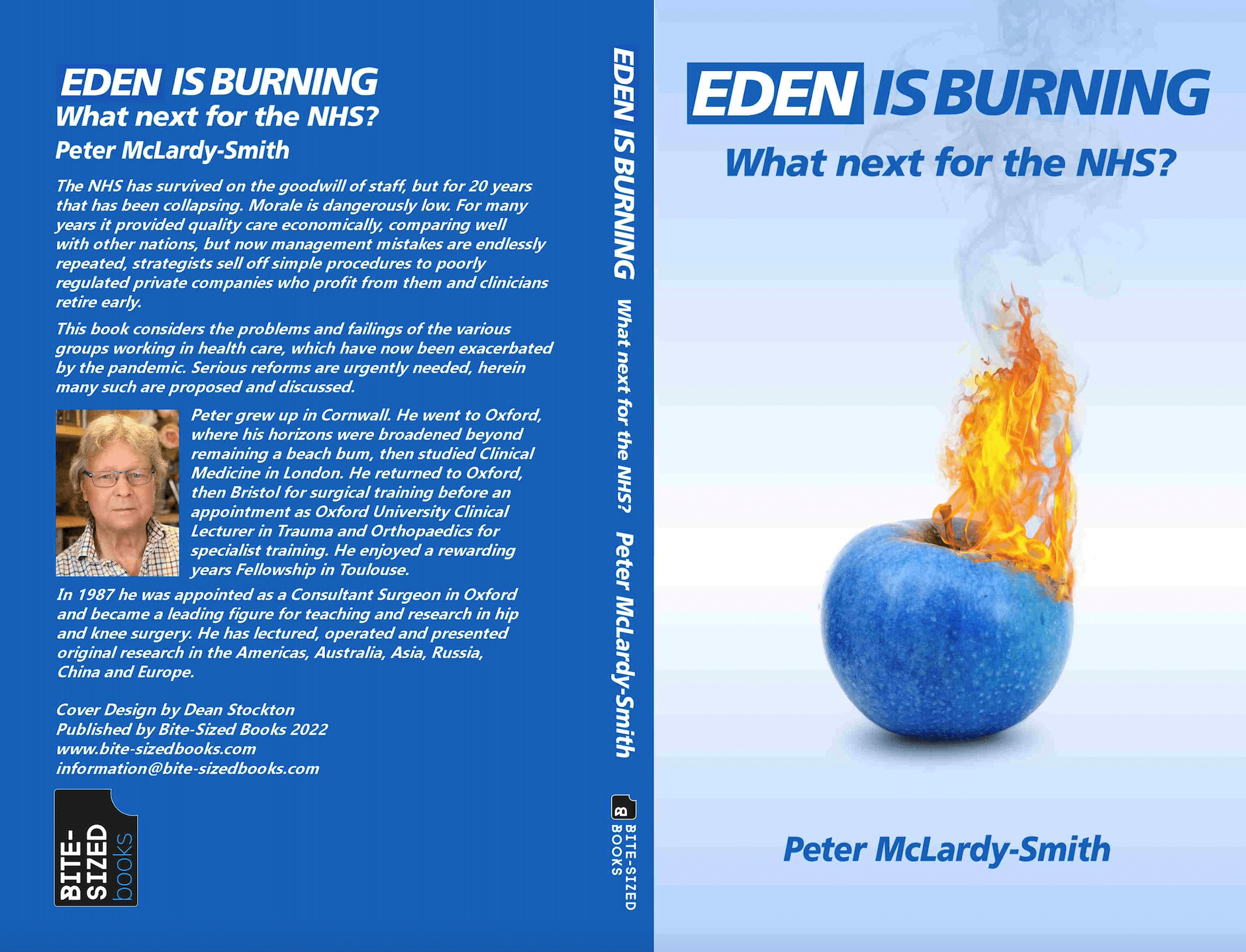 Peter, a former NHS surgeon, says the NHS has become a very unpleasant employer.
Since its foundation it has survived on goodwill and commitment from the front-line staff, but for the last 30 years that has been progressively eroded. Salaries for clinical staff have crashed in real terms, the pastoral care of the working environment has been blown away and morale is at rock bottom.
Despite this, pre-pandemic, the NHS was providing quality care at low cost, comparing well with other nations of similar social and economic background. We have fewer doctors than Romania, about the same as Poland. This is repeated with nurses and therapists.
Management of a health care delivery system is difficult, but in the NHS the same mistakes are endlessly repeated. The response of many doctors is to take early retirement, while nurses and therapists seek work in the private sector, which is an even more depressing environment, contrasting poorly with the NHS at its best.
The problems of the NHS are reviewed by considering the various groups who work for, or interact with, it. Many activities emerge which are stupid, counter-productive, venal, even dangerous. These problems pre-existed the pandemic but have been massively exacerbated by it. Serious reforms were needed, now they are urgent.
This book is about those reforms and how they might work. Politicians cannot see beyond pouring money into the black hole, but that will achieve nothing without structural change. 
Eden, the NHS, a vital part of our culture, will burn.
Buy on Amazon here:  https://tinyurl.com/5328znmm